Update your businesses' outdoor signage!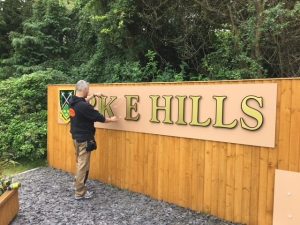 Exterior business signage by Andrews Signs creates a fantastic first impression for your customers! With years of experience, we can advise on design and manufacture exterior signs to the highest quality to your exact requirements.
A perfect marketing tool drawing custom straight to your door! Choose from shop fascias, to window signs and large mounted signs. We can also manufacture rigid sale boards in addition to all types of banners, fitting with your bespoke requirements and branding's design elements.
Our design team can assist in choosing the most suitable option for you and your business. Contact now for a quote tailored personally to you.