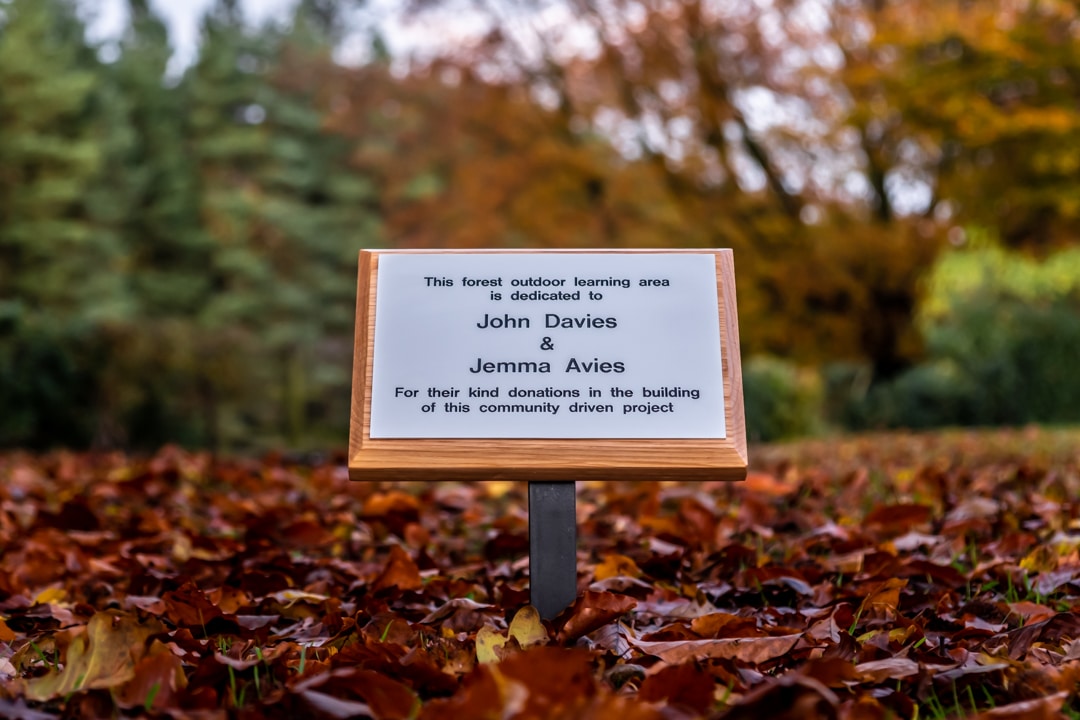 Memorial and Celebratory Stakes.
Our engravers have many years of experience in engraving memorial and commemorative plaques for all occasions.
Whether you require engraving on traditional brass, anodised aluminium or gold plastic – we offer a wide range of unique plaques. Due to being supplied on a solid wood backboard that is weather treated, your plaque is extremely durable. Our plaques are finished with a fitted ground stake, so your commemorative plaque is completed ready to fit into the ground.
We have extremely fast turnaround times, yet, you can entrust your design to our specialised in-house team of designers. A digital proof of your plaque is sent to you before it is engraved.
Many plaques for celebrities and members of the Royal family are present throughout our portfolio.  Hence, you can have complete peace of mind that your plaque will be of the highest quality.
Call us to discuss your requirements on 01904 658322. Click here to use another form of contacting us.
Alternatively, our specialist engravers also have many years experience in creating beautiful memorial bench and celebratory plaques. You can choose from traditional brass, anodised or plastic plaques as a fitting memorial or celebratory plaque. Click here for more information.