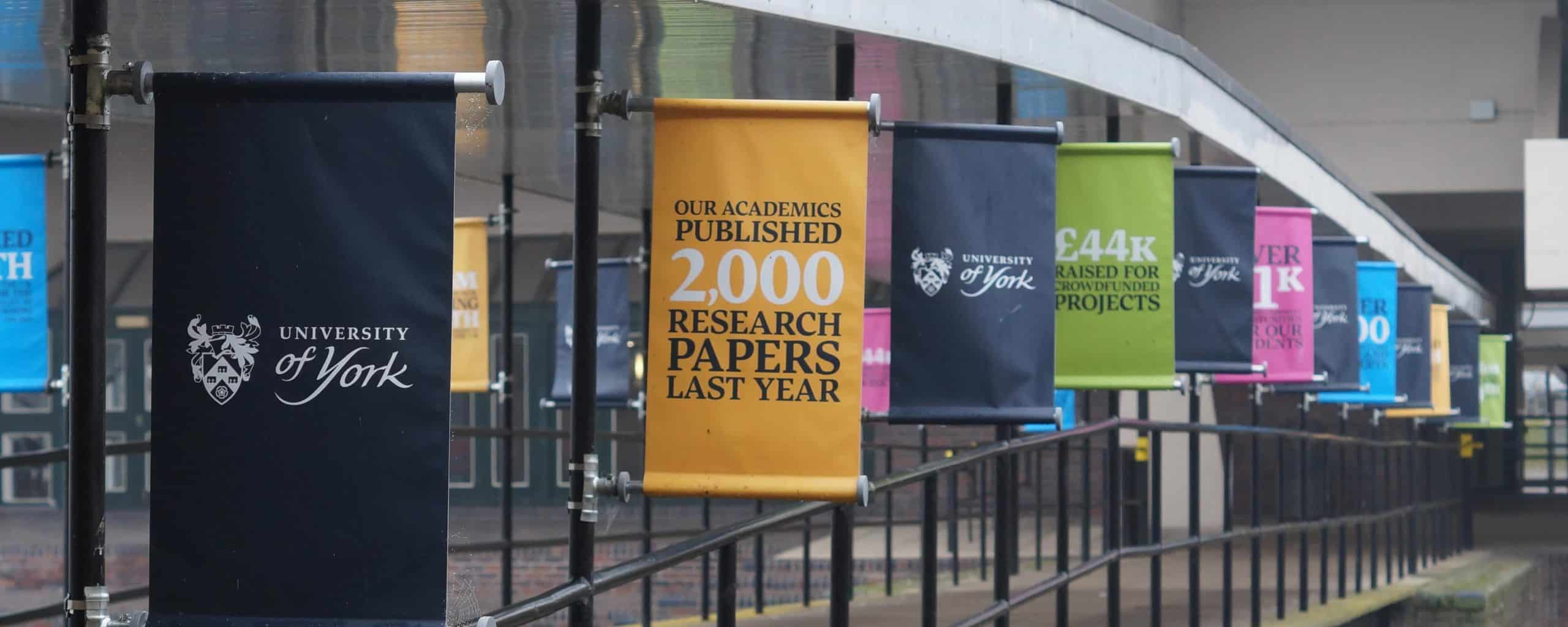 Advertise your business and achievements in an easy yet cost effective way with bespoke promotional banners from Andrews Signs & Engravers. In addition, we can manufacture your design in any size, any print, any colour.
They can be used as a marketing tool to draw custom to your door. Or alternatively, as a way to celebrate achievements in an eye-catching manner.
We also manufacture exhibition displays and banners. From portable banner stands, to pop up displays – right through to modular display systems and exhibition signs and accessories. Let us help you and your business stand out and, as a result, bring in more custom.
Call with your promotional banner enquiry today on 01904 658322. Or click here for an alternative contact method.