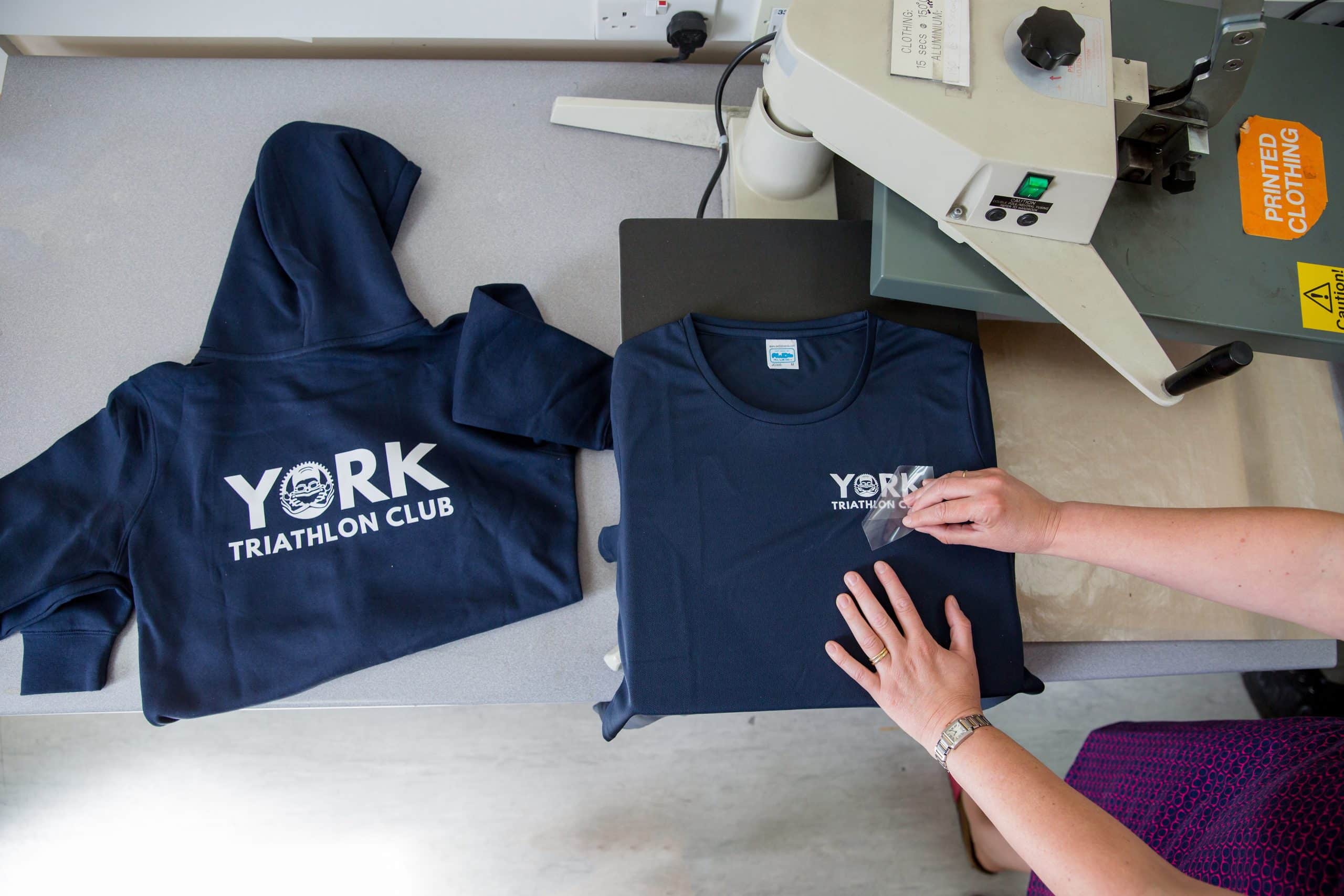 Clothing – bespoke, printed and embroidered
Andrews Signs can print or stitch on to most types of clothing. We have a large range of off the shelf work-wear and fitness clothing for you to choose from. Alternatively you can supply your own clothing for us to brand.
Please call us on 01904 400800 with you exact requirements and we can work out a price for you. Or, alternatively click here for a different contact method.