We recently attended York College's Employability fair as part of National Apprenticeship Week at the start of March.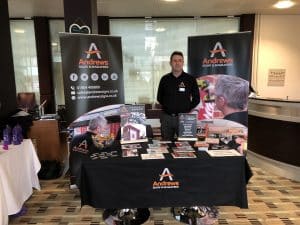 It was a fantastic opportunity to meet young people and discuss career prospects within the sign manufacturing industry.
We are a modern, innovative company and have just celebrated our ten year anniversary. With a team of experienced engravers and signmakers, alongside all the latest cutting edge machinery, we specialise in the design and manufacture of all types of signage to the highest specification. Quality products and 'keeping promises' is at the heart of our business, and thanks to these attributes, we have seen substantial business growth.