We are still working hard behind closed doors to fulfil and dispatch orders with all safety measures in place.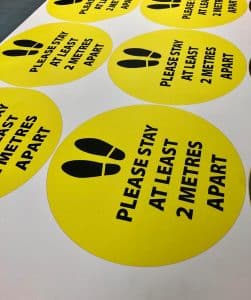 Andrews Signs regularly work with the government and the NHS to provide safety signage. We are particularly proud to be supplying the nation's wonderful healthcare system with COVID-19 specific signage during these uncertain times.
If your business requires social distancing prompts for customers, floor graphics, Perspex screens or updated safety signage to abide by the most up to date government guidelines, please do not hesitate to contact our team.
Our premises remain closed for customers, so please contact us by email or phone for any orders or queries and we would be happy to help.
💻 sales@andrewssigns.co.uk
📞 01904 400800